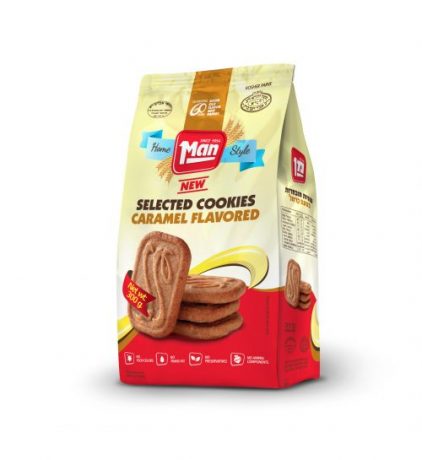 Caramel flavored cookies


Cookies

Our new caramel flavored cookies (with cinnamon) have been crowned as a sweet Israeli success – amazing for a snack with the coffee or tea, and excellence to use as a base for cakes.
No
food coloring
No
trans fat

No
preservatives
Vegan
friendly
Allergens information Contains wheat-gluten. May contain Sesame & Soy.
Ingredients:
Soft wheat flour (contains gluten), white sugar, vegetable oil (palm oil), sugar syrup, cinnamon powder, glucose syrup, salt, raising agents: sodium bicarbonate E-500, Ammonium bicarbonates E-503, flavorings.